The Basics of Cake
Perfect the foundation of your cakes! This MasterCourse covers every step of making a cake, from mixing the batter to serving your cake, helping you make delicious, beautiful and stable cakes.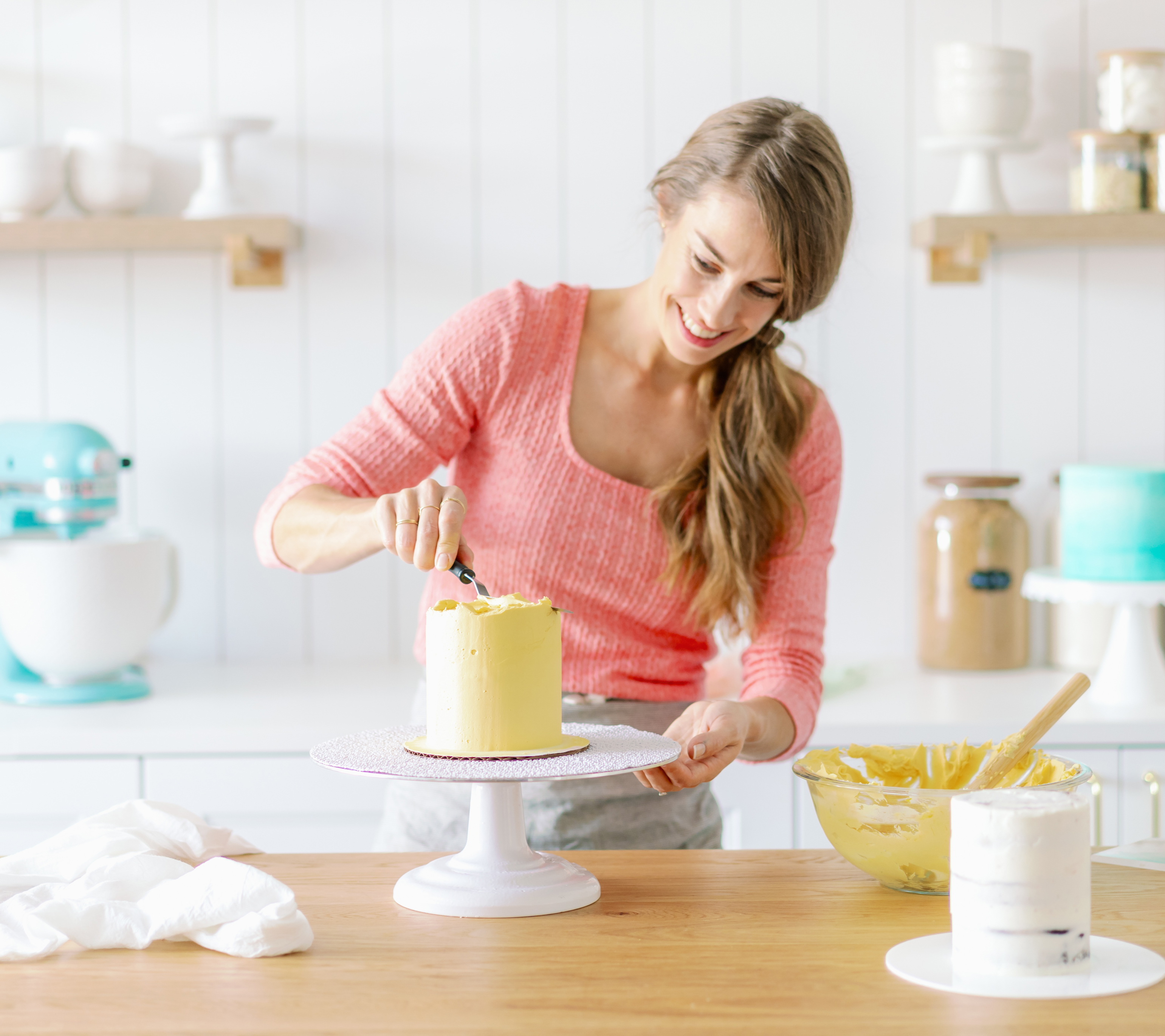 Hi, I'm Emily!
I've been decorating cakes for 10 years and I can't wait to share what I've learned to help YOU improve your cakes, whether you want to make your cakes bake evenly or taste more delicious, master smooth frosting, feel confident transporting and serving your cakes, or improve any of the steps in between!
What you'll learn
A successful cake has three essential components:
It tastes delicious: the cake layers are moist and evenly-baked and the fillings and frosting are mouth-wateringly delicious


It looks beautiful: the cake has straight sides and a level top and it's covered with smooth frosting and decorated with pretty finishing touches


It's stable: the cake can be stored for several hours (or longer!) and transported long distances before serving and it will still look and taste as good as it did when you finished making it
In this MasterCourse you'll learn how to ensure all of these things!


Here's a breakdown of the topics included in this MasterCourse: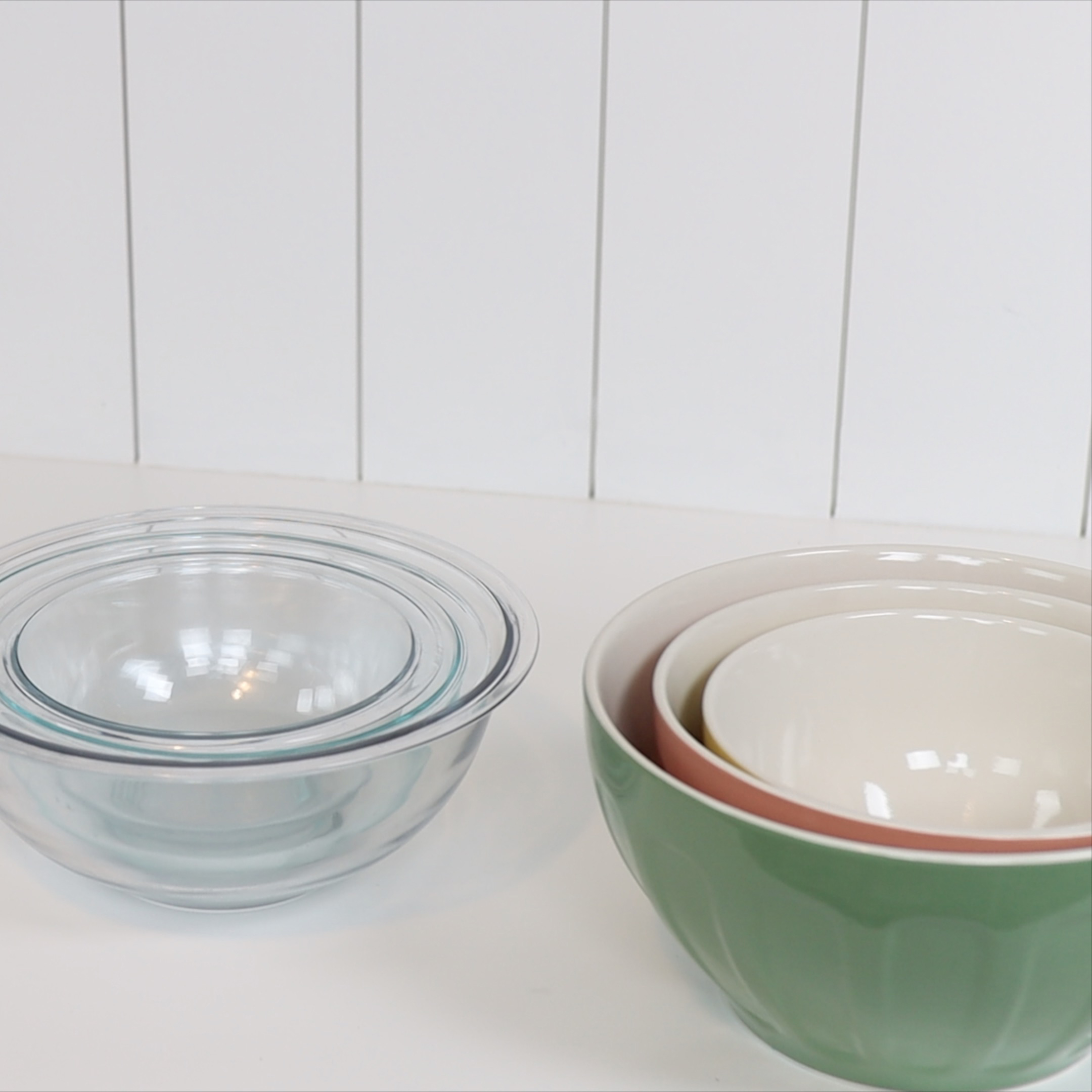 Tools & materials
You don't need all of the fancy baking tools you can find online! I'll show you the basics that you'll need to be able to bake, frost, and decorate a cake.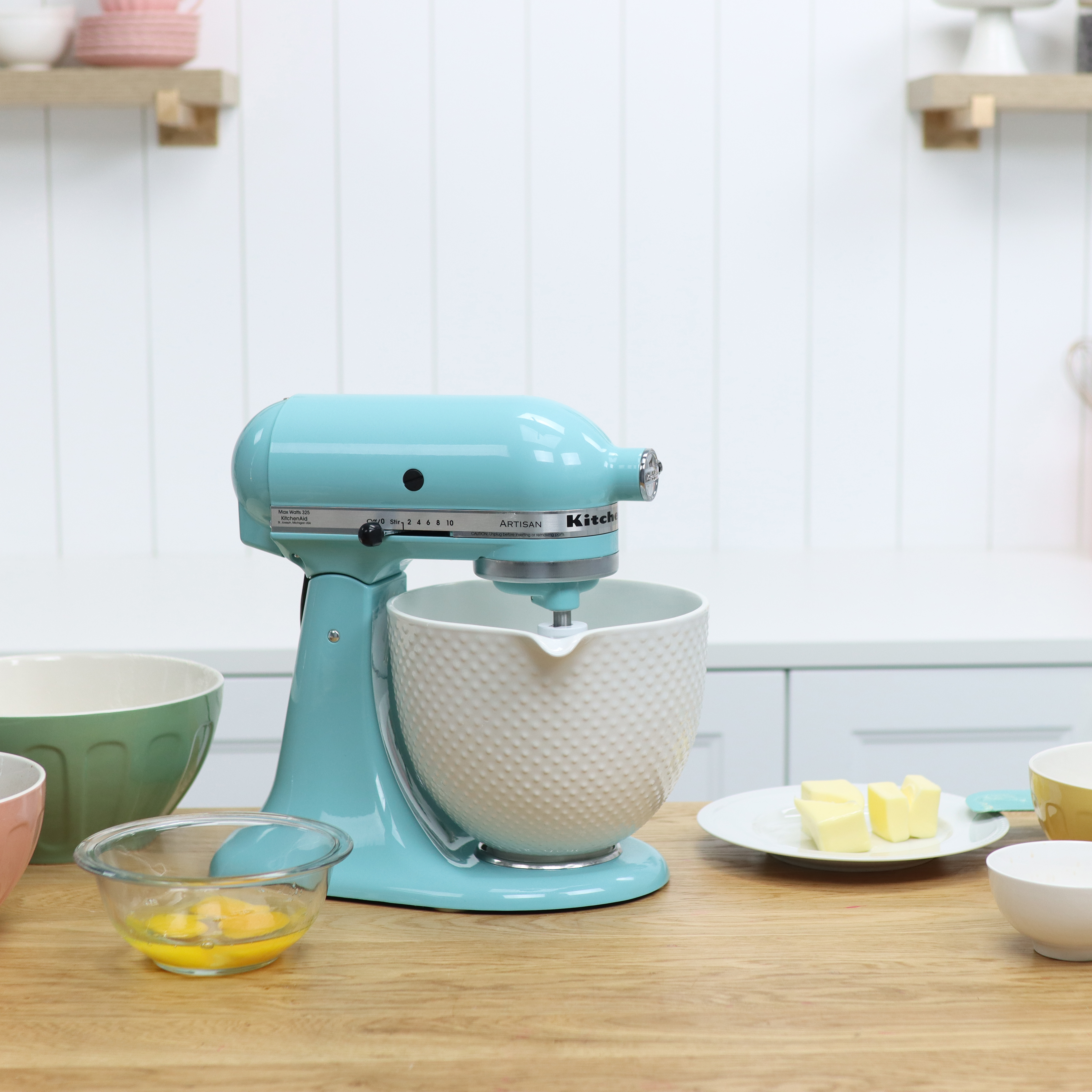 Mixing
How you mix your cake batter determines how moist and light your cake will be. Learn the tips to mix the best tasting cakes, with or without a stand mixer.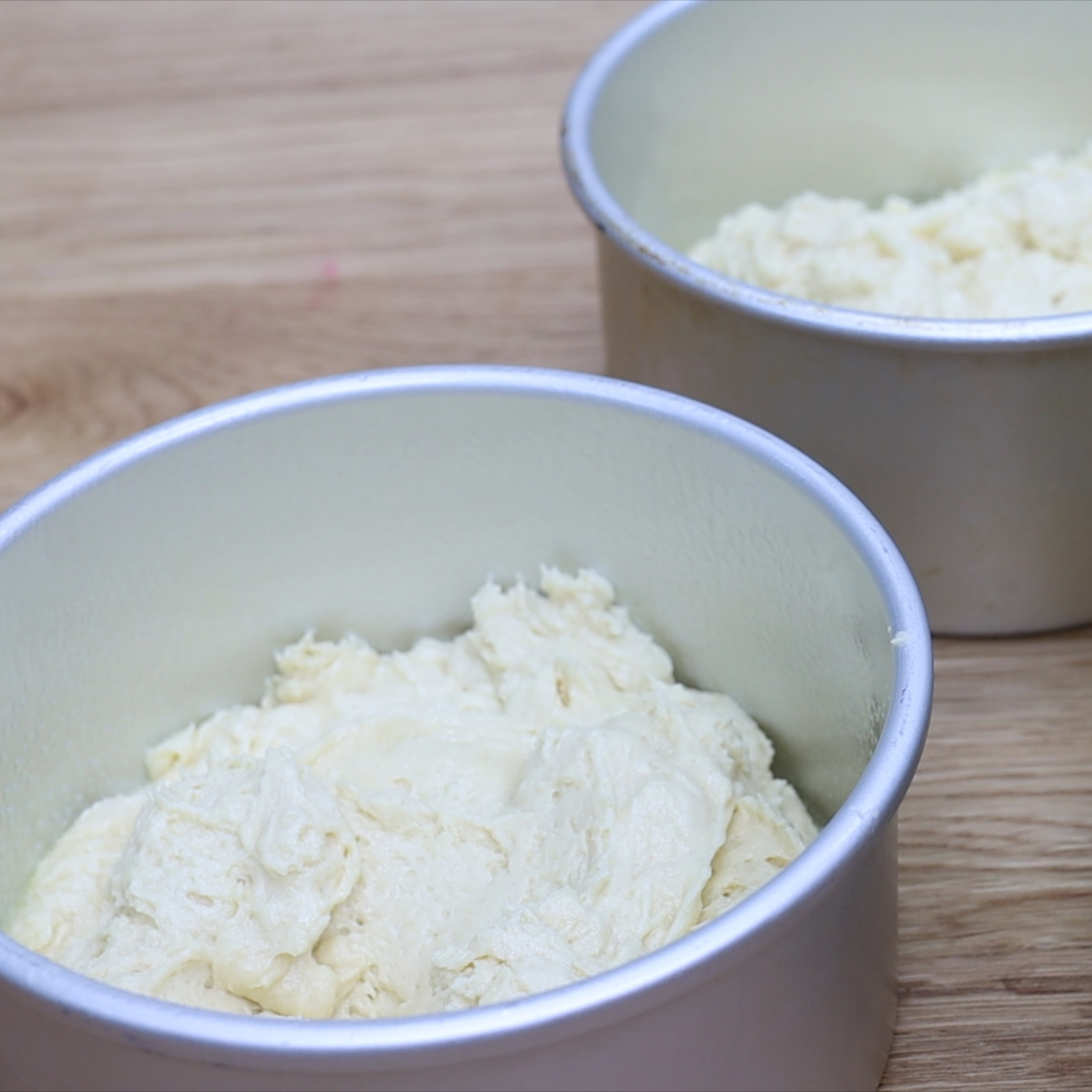 Baking
Learn why cakes can be dry, over-baked, sunken, domed, or raw in the center with demonstrations of how and why all of these things happen!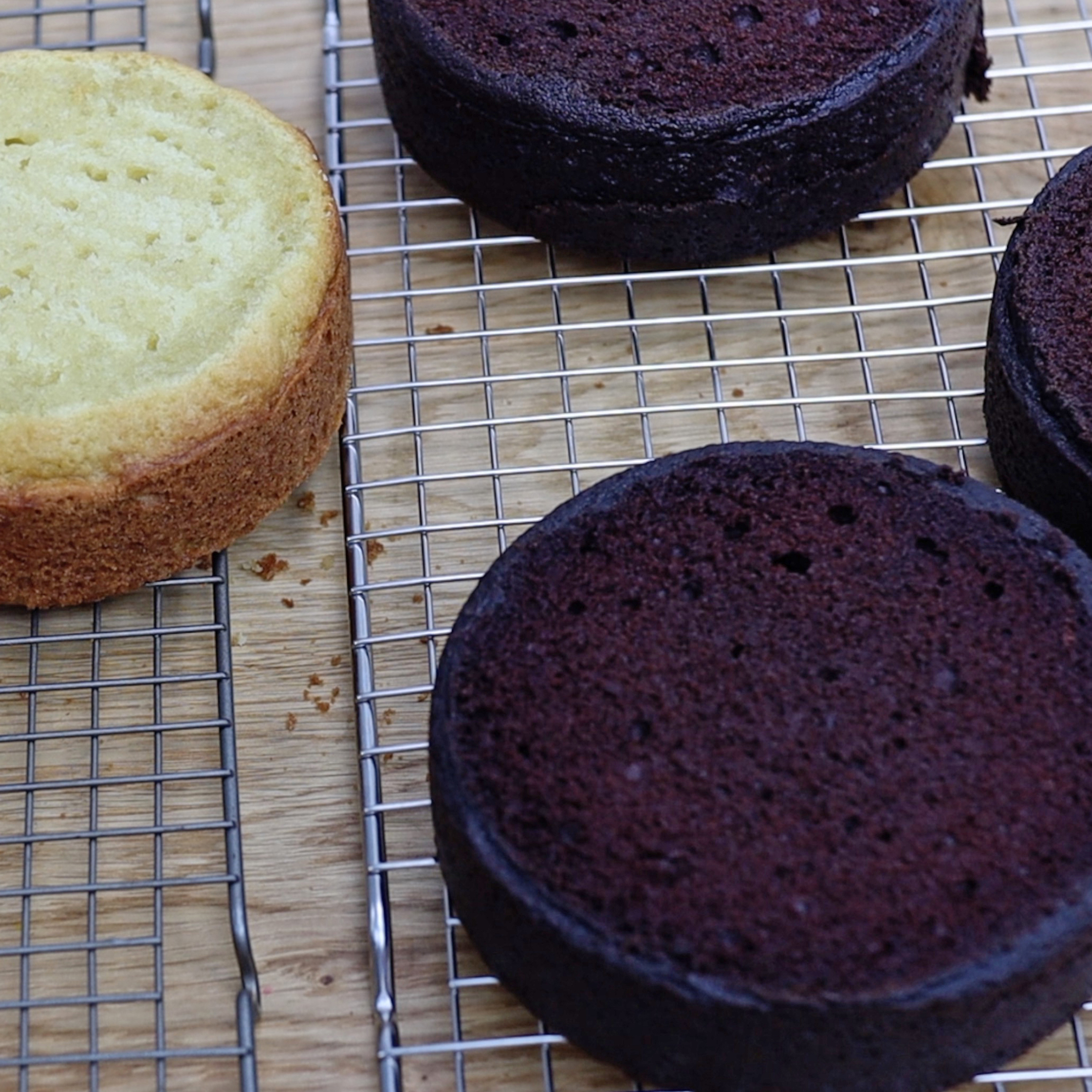 Preparing layers
Create level, moist layers with three techniques and also learn how to store your cake layers in the fridge or freezer to use later.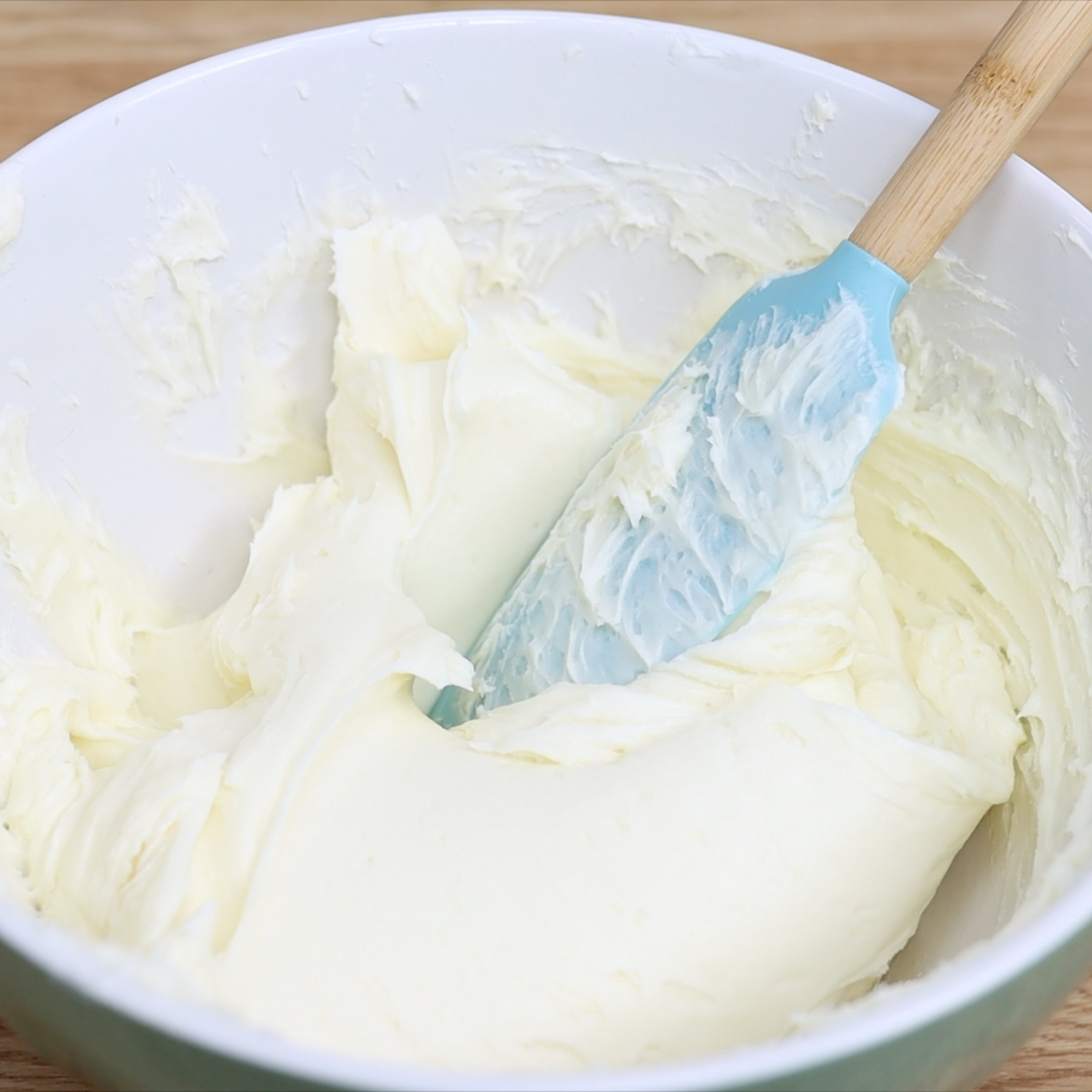 Fillings & frostings
Make silky smooth buttercream and learn how to adjust the recipe to make endless filling and frosting flavours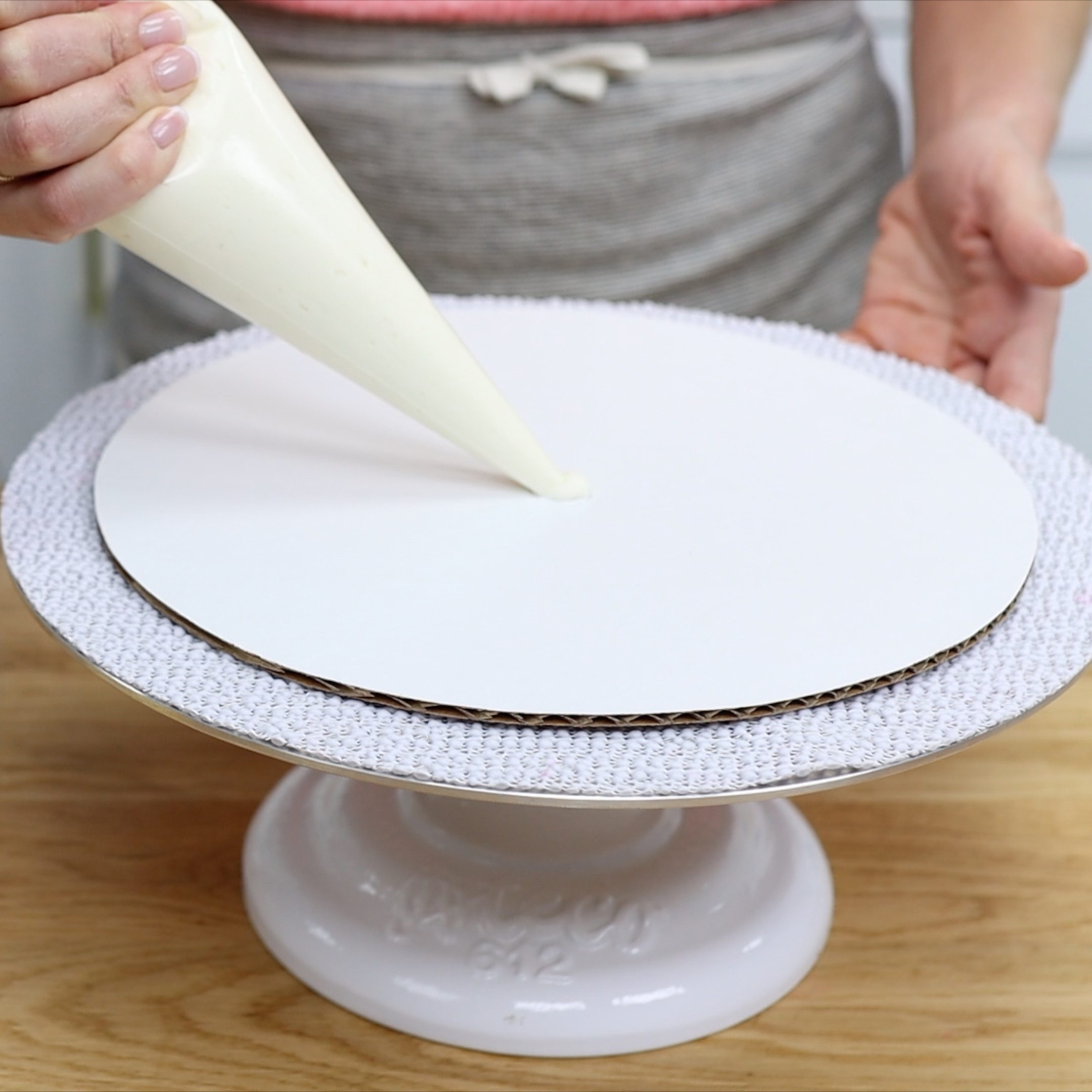 Assembling
Alternate cake and filling to assemble a straight, level cake that won't lean, wobble or slide while you frost it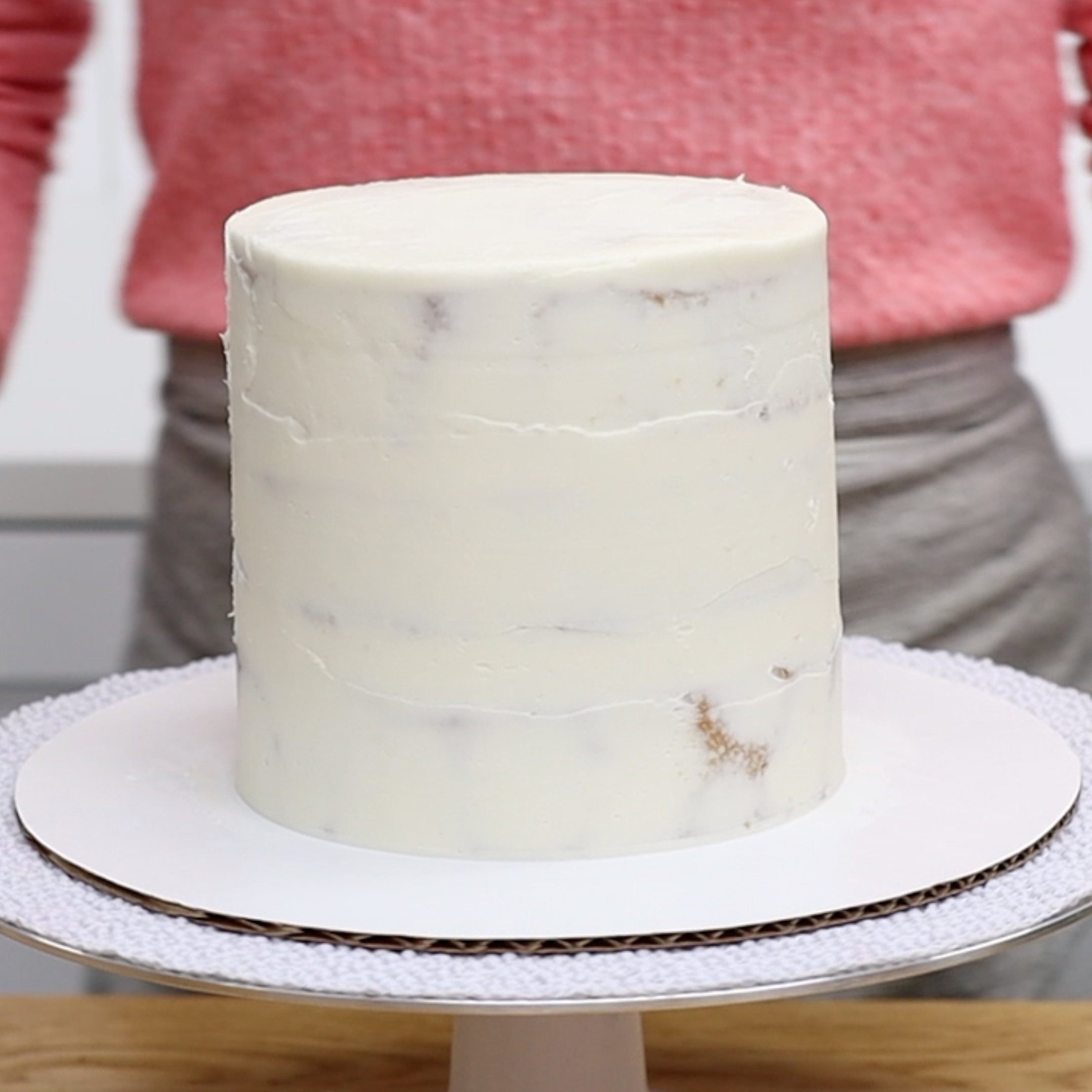 The crumb coat
A crucial step for smooth, beautiful frosting: learn why and how to apply a crumb coat to your cakes and what to focus on as you're applying it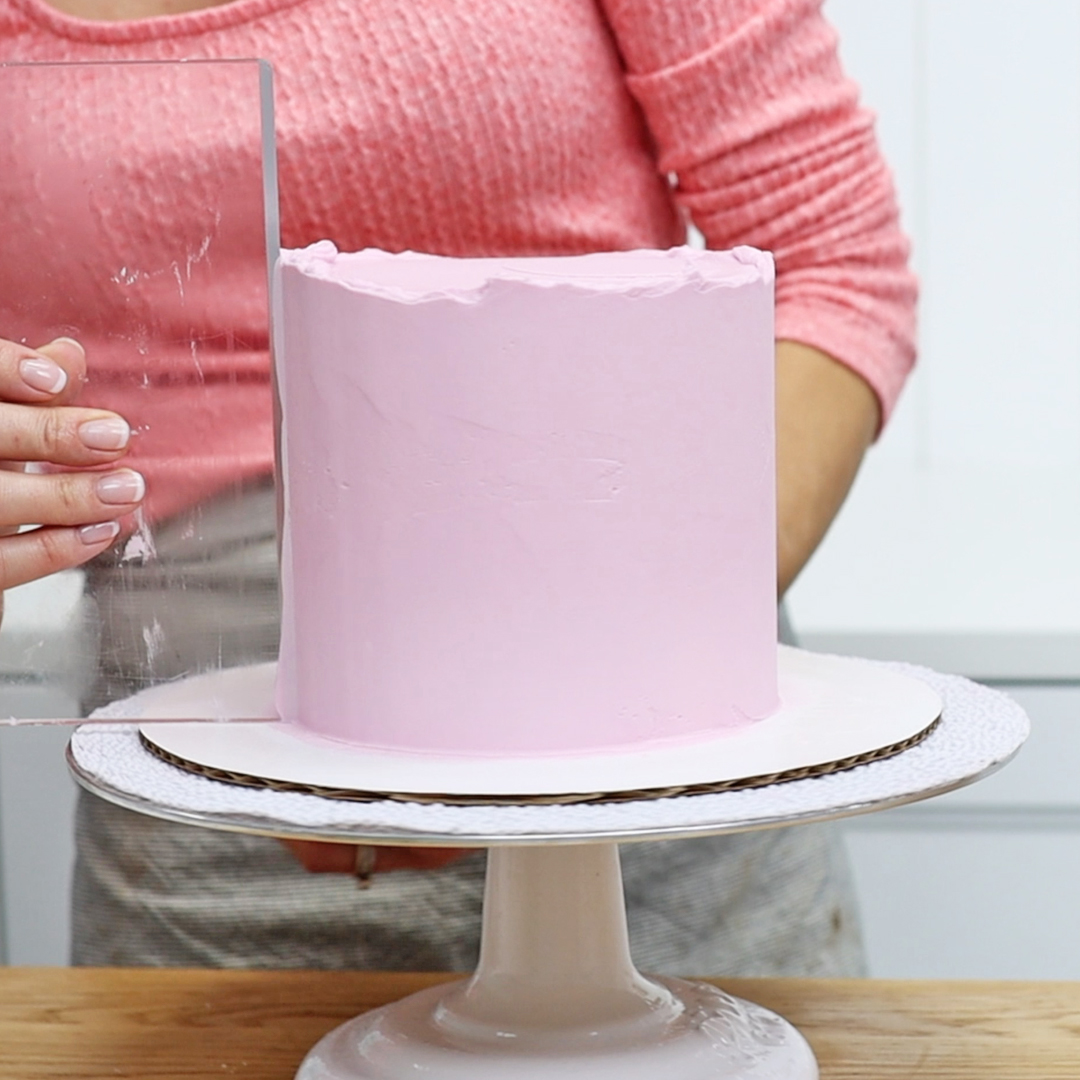 Frosting
Achieve perfectly smooth frosting and create a neatly shaped cake with straight sides and sharp edges using two different techniques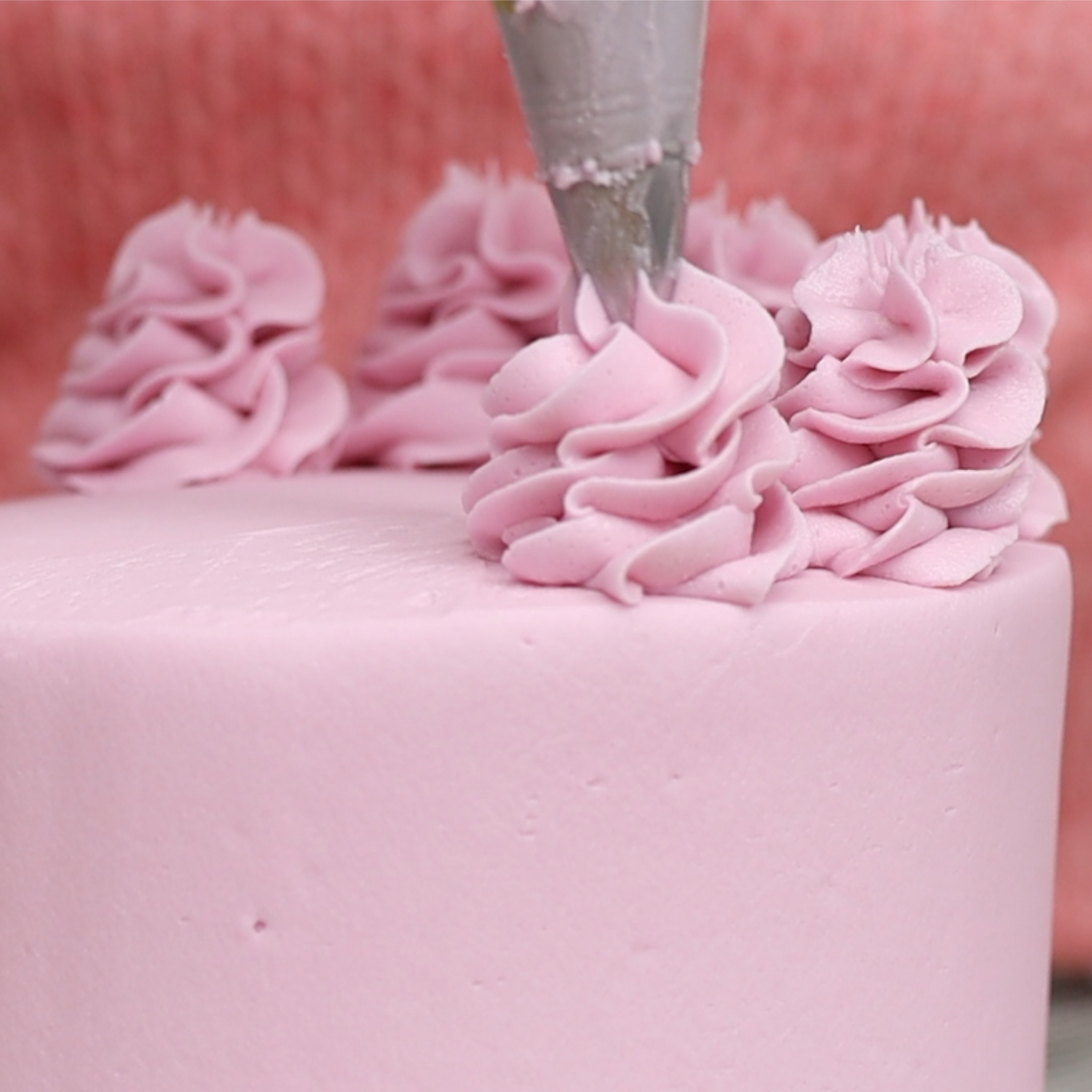 Finishing touches
Decorate your cake with these quick finishing touches that will give your cakes the "wow" factor without taking all day!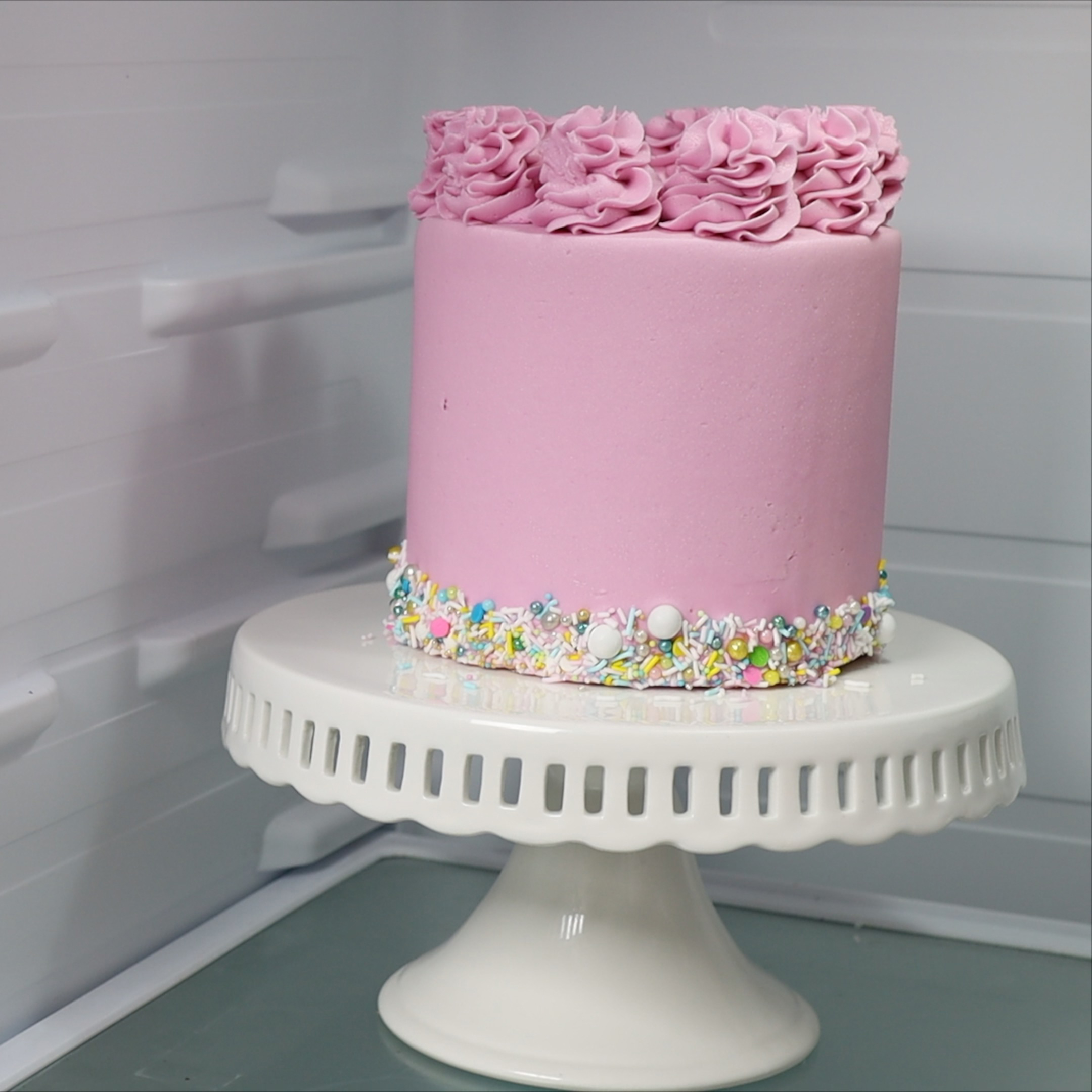 Storing
Room temperature? Fridge? Freezer? You can store cakes at any of these temperatures but the key is knowing when (and how!) to use each one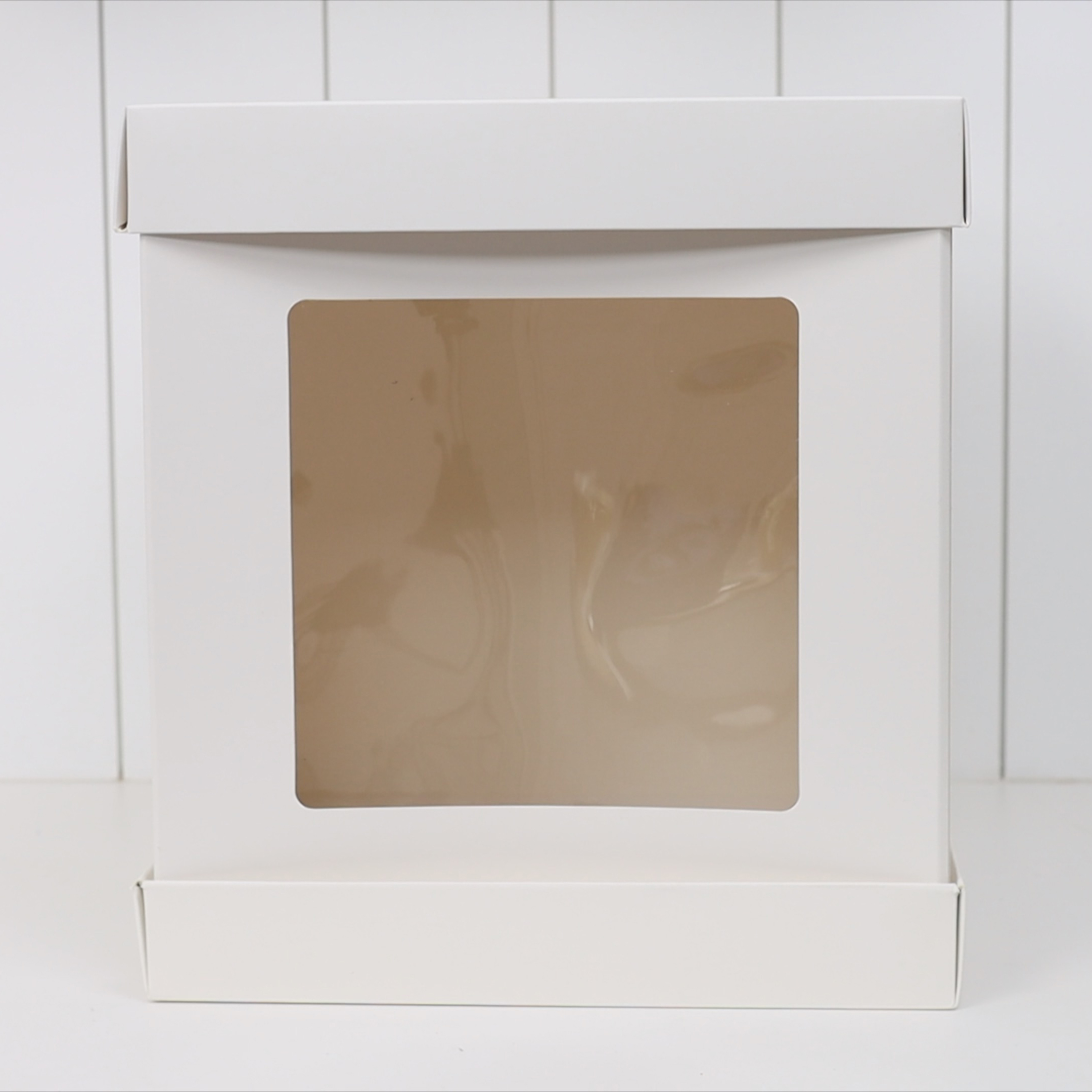 Transporting
Build your confidence delivering cakes by preparing your cakes for transporting, boxing tips, and learning where to place your cakes in the car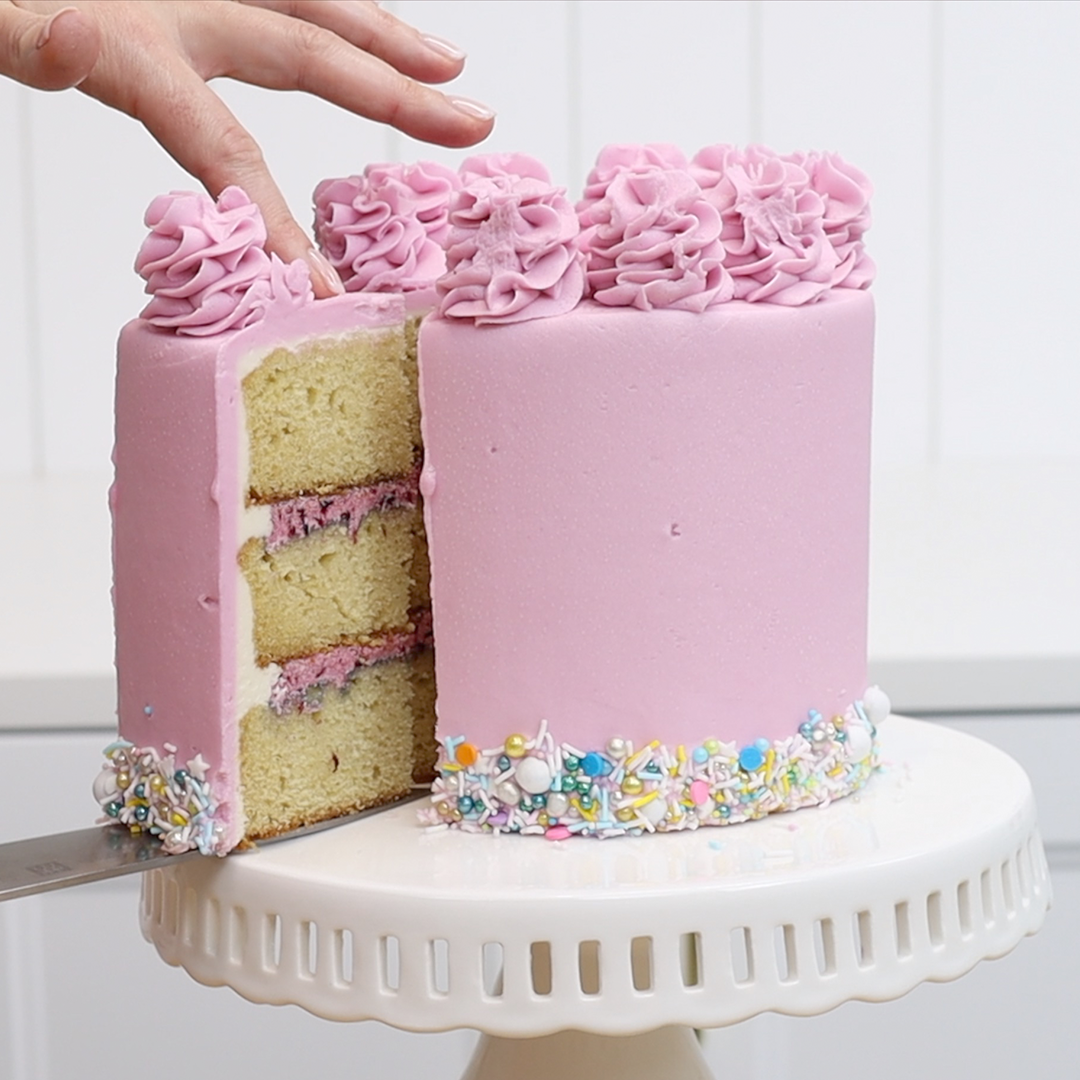 Serving
Struggling with condensation? Nervous about serving cakes outside? Unsure of how to slice your cakes? Learn three serving methods and when to use each one
This MasterCourse is divided into ten modules, each broken down into manageable, easy-to-follow steps with clear, concise instruction and close-up video demonstrations.


Every module has a downloadable and printable PDF "Quick Reference Guide" outlining everything covered in that module (with photos!) so that you can refer to it while you're baking, frosting, and decorating your cakes.


There's an optional quiz at the end of each module to help you check that you're following along and you'll get a certificate at the end of the course!
Who is this MasterCourse for?
This course is design for anyone who wants to perfect the foundation of their cakes.


What kind of "caker" are you? Whether you bake for family and friends or for customers, you're here because you enjoy making cakes but you struggle with certain parts of the process. Maybe you want to take the mystery out of baking and understand why your cakes are sinking or dry or crumbling. Maybe you want your cakes to look more professional. Maybe you want to take the stress out of transporting and serving your cakes. You'll learn all of that (and more!) in this Mastercourse.
The Basics of Cake
MasterCourse Curriculum
What are students saying about
The Basics of Cake MasterCourse?
"Im loving this course because it breaks it down to the basics and the instructor is very informative and understandable. I'm excited all over again about taking my baking to another level because I will have the basics covered and can troubleshoot when there are errors." - Jennifer A.
"AWESOME COURSE. I have been making cakes for a very long time and I still learnt valuable information." - Tamara D.
"Very detailed yet simple to understand and follow along. I appreciate the printable. Well worth it!" - Karen U.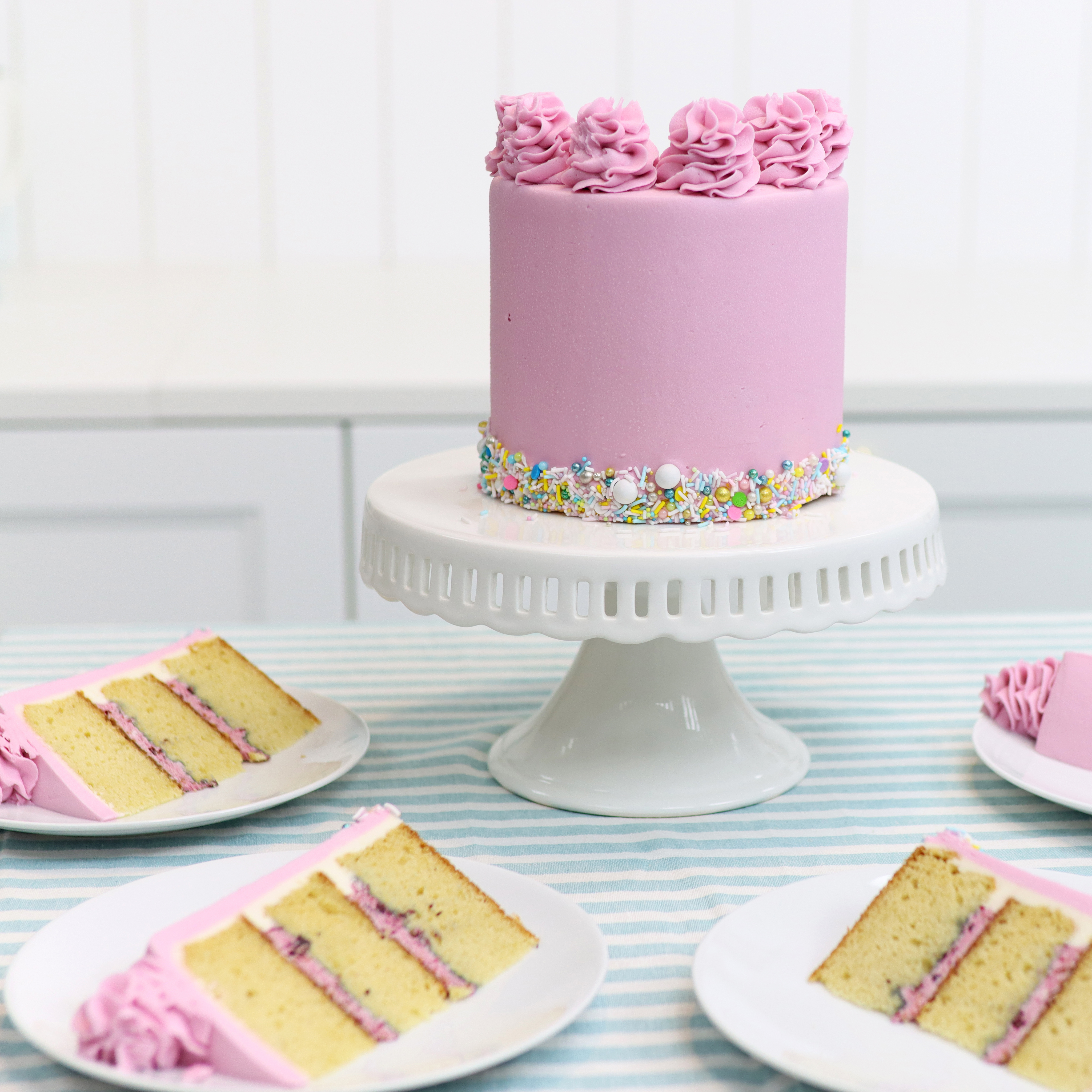 Pssst! Did you know that you can take EVERY MiniCourse and MasterCourse on the British Girl Bakes cake school if you join the ClubPLUS? You'll also be invited to join every online Live Workshop! Click here to find out more.
Join my newsletter!
Looking for more cake inspiration? Sign up for weekly tutorials, recipes & useful tips and tricks and to be the first to hear about new courses!