Join me to frost a cake
with vertical stripes!
In this Live Workshop I'll
unwrap the mystery of vertical striped frosting using buttercream!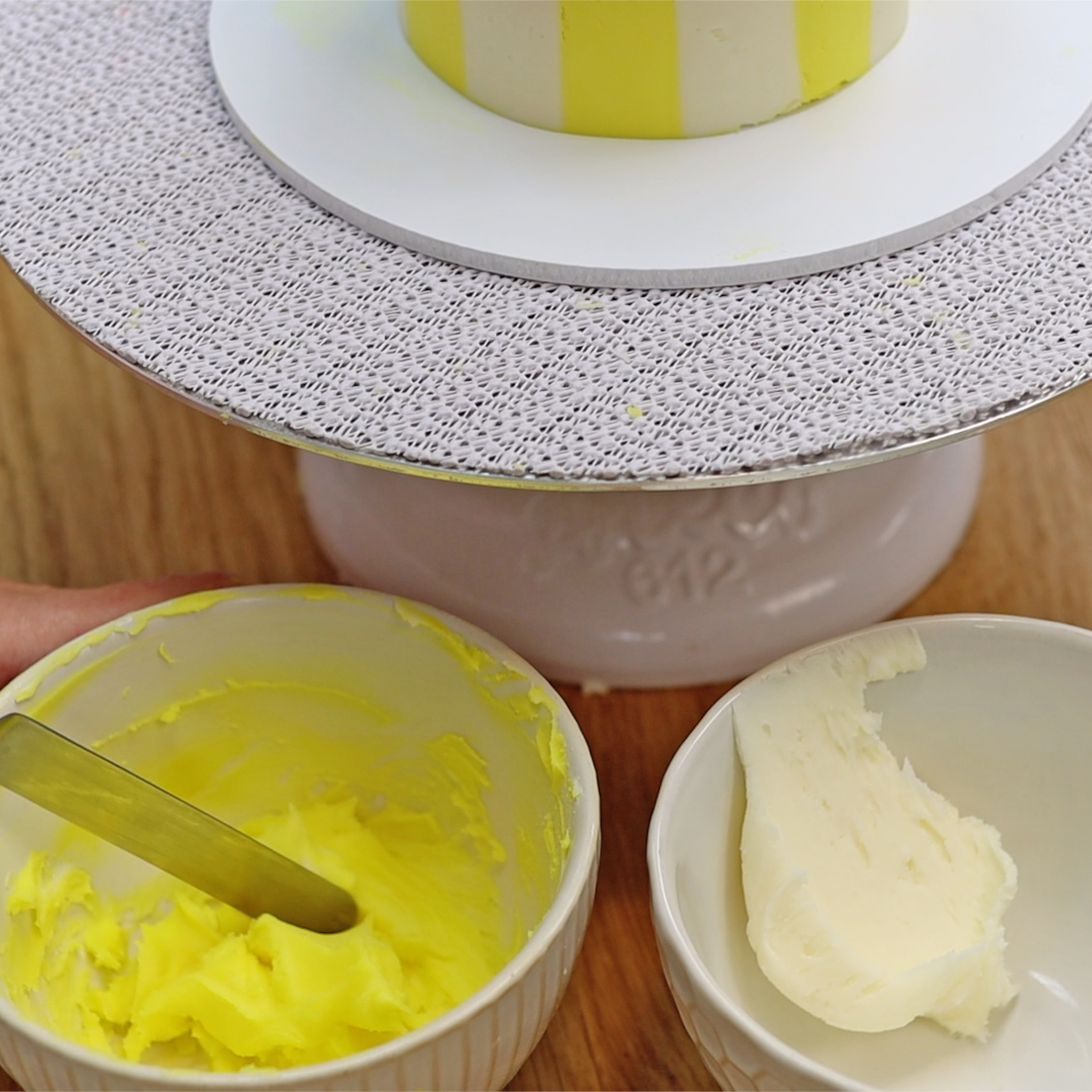 Step 1: Preparation
I'll show you the tools and materials you'll need and every step of the preparation process, from measuring your cake to preparing your stripes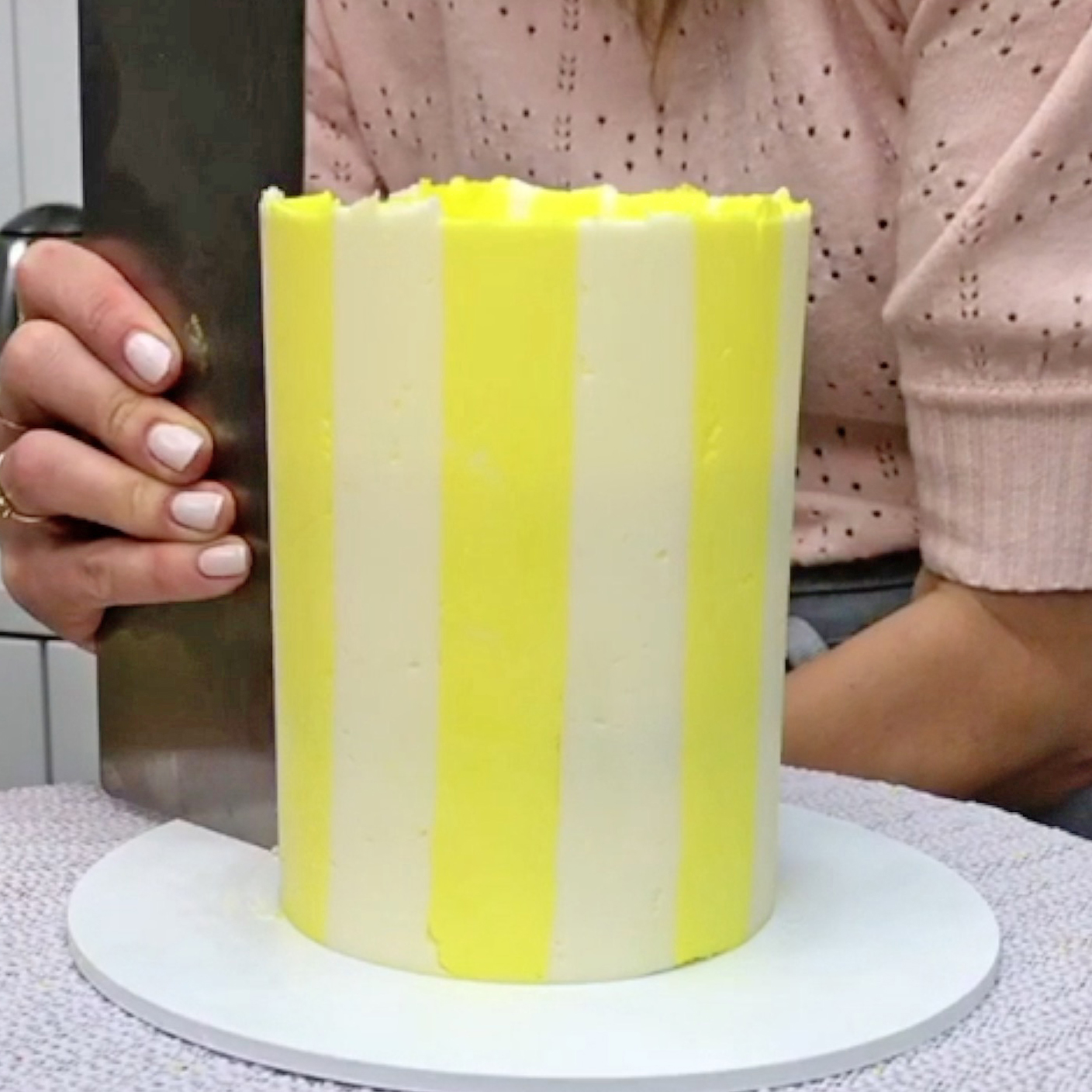 Step 2: The Stripes
Learn how to create perfectly neat stripes that look like they've been painting onto your cake!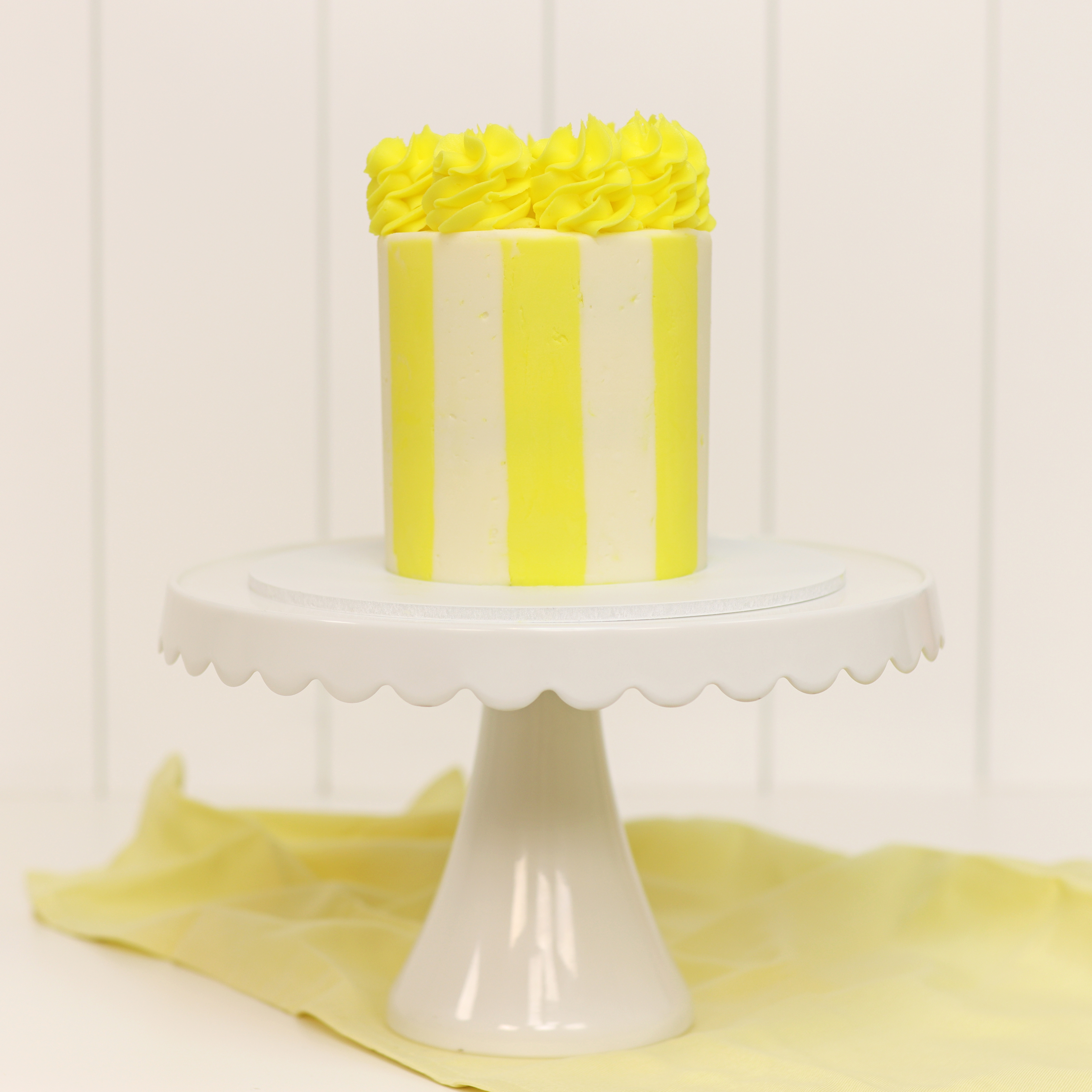 Step 3: Finishing Touches
Use my technique for impossible smooth frosting, sharp edges, and a level top of your cake. Vertically striped cakes are stunning as they are you they can be a canvas for all sorts of decorations!
This Live Workshop has already taken place but if you're a ClubPLUS member you can watch the recording here.
Use the comments section below each video to ask any questions you have and I'll answer them straight away!
Psssst!
Live Workshops are included in ClubPLUS membership, along with every MiniCourse and MasterCourse on the British Girl Bakes cake school.